MileStones ...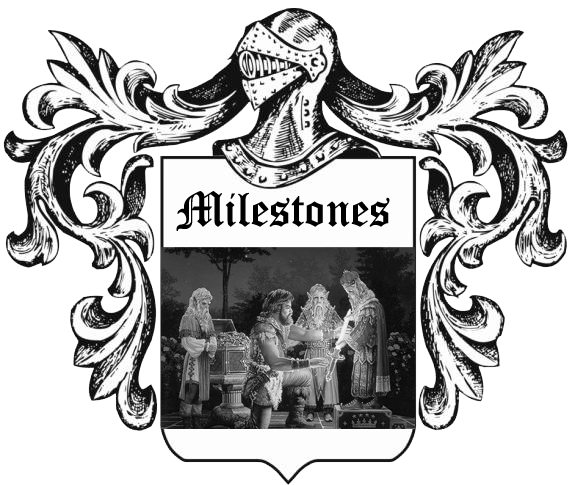 This was hosted at at Yahoo GeoCities 1. The use of a Web Site Builder with no knowledge of web site building during the years 1999- 2000 was very exciting. There were many flaws in it. I believe, indeed, failures are the pillars of success. Even if I am not trying to claim perfection, as of now but I guess, this site will surely reflect the improvements made.

The Knight and the Princes

This is the story of a brave and simple Knight who was innocently in love with a princess. The princess too had the same feelings towards him. Here enters the third character in the ballad, The Evil Witch, who influences the princess and in turn simply uses her to destroy the Knight, as according to a prophecy, the Knight was to spell her doom. The cunning Witch, uses the Knights love against him and disaster strikes...

Read the full ballad, The Knight and the Princess →
Also read the original version of the Knight and the pricess.
You may also read what made me edit the ballad.
How did the Witch possess the Princess? What the Princess wanted?
What does the Knight find when he returns again to the distant land. Is it his long lost love or the Evil Witch in the Princess's body.Can the Knight recover from the shock he receives?Does nt this lead to war? If yes, will the Knight be able to raise a sword against the maiden he once loved?

Read the full ballad, The Knight's Return →
This article is dedicated to those who lost their lives on September 11, 2001, and their families, when the twin towers of the "World Trade Center" collapsed. I know how it feels to lose a loved one.
I wrote this keeping in mind the sorrow one feels due to a sudden demise of those we love, care and look up to.
I wrote this when my Mother passed away and is dedicated to all those who lost their loved ones sooner than expected.
This section of Creative writing deals with the realm of Erotica.
The visitor is hereby warned of explicit content. The objective of including this section is explore this aspect of the human mind in an intellectual manner
If you are NOT comfortable with the title, please refer some other section of this web site.
Please visit, The Beast! →
---

1. For a change, Yahoo decided to withdraw the free web hosting service.