Chocolate cake recipe ...
I never knew this recipe would become so popular ...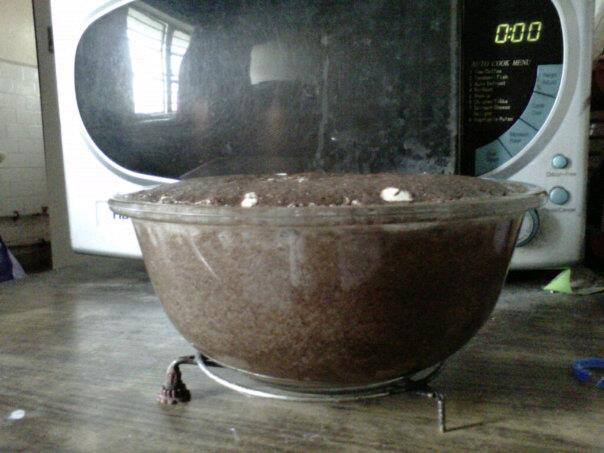 Ingredients
Butter 150 gms
Sugar (powdered/ castor) 200 gms
Eggs 3 nos
Maida 150 gms
Baking powder 1 tsp (not heaped)
Coco/ Chocolate powder 4 Tbsp
Dry fruits chop chop chop into little pieces
1/4 Cup of Liquid (Milk or Pepsi or Amul cool or even Rum)
Dairy milk chocolate - small one (for flavor)
Coffee powder- 1 tsp for flavour

Method
Melt the butter and choloclate at 70% power for 2 minutes
Add the Eggs (white and the yolk) and mix it.
Mix all ingredients one by one
Microwave for 6 minutes at 100% power
Allow it to cool,
While serving, reheat the same

---
I came across this recipe in the microwave cook book that came along with our Haier Microwave oven. I made few changes in the ingredients and thier quantity and the result was relishing!
All rights reserved © Sudip K Ghosh aka *~Anecentric